For Sale
Reborn doll kit by Shawna Clymer. This is a kit, not a finished doll. Photos are of the kit for sale and how the doll can look when finished.This doll is 20 long when finished and has 34 arms and full legs. COA and new eyes are included. Note Eye socket vinyl is cut and ...
eBay
Lifelike Reborn Baby Doll Girl 22" Soft Vinyl Real Life Newborn Dolls Xmas Gift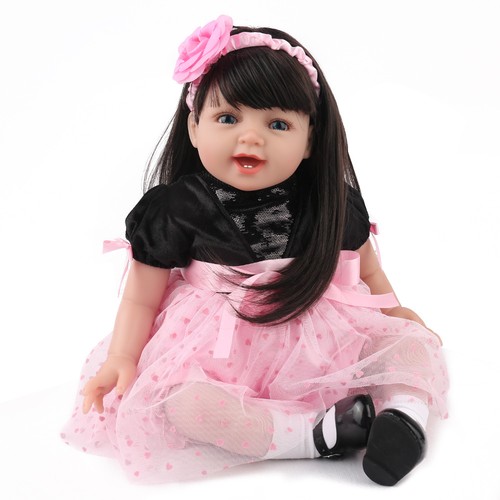 For Sale
ULTIMATE PREEMIE Maia by P. Lopes. GHSP, micro-painted hair - delicate fuzz along the forehead and hairline, along the ears and cheeks. ULTIMATE preemie skin tones, matched with the most incredibly convincing 16 preemie limited edition sculpt$900. Thank you for looking
For Sale
Custom reborn baby made to your specific instructions. You will get to choose the kit of your choice from Bountiful Baby. I will create your baby from that kit. Your baby will be painted carefully using Genesis Heat Set paints, weighted to the weight of your choice, be given ... Reborn Baby Doll Girl
For Sale
Keith Evan3 lbs 7 oz19 inchesBabies4U Nursery introduces Keith reborn from the Lane sculpt by Sandra White. Doll is vinyl.limbs- full arms and 34 Legsbody- jointed doe suedehair- micro-rooted mohaireyes- closedlashes- micro-rooted and glued inside the headpacifier- magnetic ...