For Sale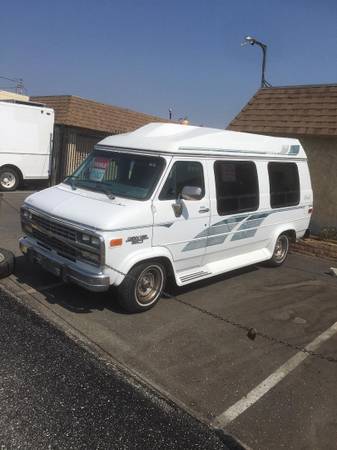 I have a really nice old school good running 1993 Chevy van for sale. The van has power windows, power mirrors, power door locks a TV electric folding bed and cruse control. This is a great cross country cruising van. I Just installed a 350 Chevy engine from a 2000 Chevy van ...
For Sale
For Sale, chevy Truck Transmission 4L60E Out Of 2001 Chevy 2500Silverado Trans Is All Complete As Removed With TorqueConverted Trans Is Gm OEMHad 077,701.K Miles, NoteThe Day Before Trans Was Working Good..The Next Day We Notice aPool Of Trans Oil. Was Removed Due Oil Leaking ...
For Sale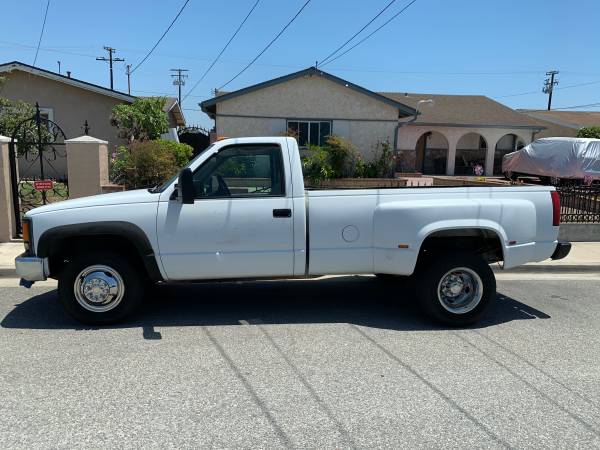 For Sale, a Clean Very Rare 1994 Chevy Single Cab Dually K3500 Long Bed Pick Up TruckLow Miles With With 078.K Original Miles 350-V8 H.D Truck Engine 5.7 Liter, Fuel Injected TBI , Heavy Duty Truck Trans a 4L80E 4-Spd Auto With Overdrive, Is The H.D Truck 4L80EHas Pb, Ps ...
For Sale
I have a set of Brand new small block Chevy valve covers they pretty nice they have the wrinkle finish to them and they are much thicker than stock Oh the unevenness in the color is because I wiped them with a wet cloth so its just water smudges. forty bucks or obo.
For Sale
For Sale. a Custom Made Heavy Duty Headache Rack Fits Old Body Style OBS 88-98 Chevy Silverado Or GMC Sierra Full Size Pick Up Trucks Duallys 88-01 Bolt In Or Slide It Under Truck Tool Box.. Made To Lk Simulator To The Lowes Store Rental Trucks Square Metal Type Rack.. We ...
For Sale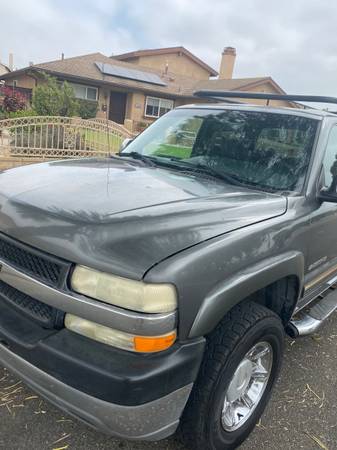 2002 Chevy Silverado crew cab long bed 2500 runs great brand new transmission brand new radiator just passed smog has had tons of motor work and interior 2wd gas powered $6,000.00 or best offer very reliable work truck clean pink Just invested over 3500 in the last week ...
For Sale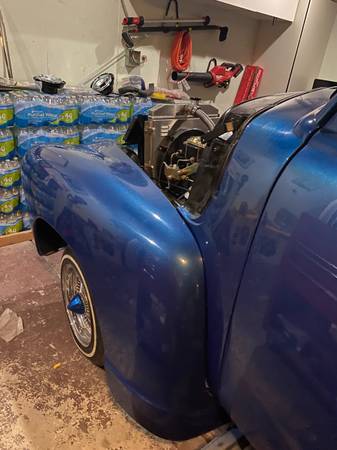 Hello CL selling my 1953 Chevy 3100 pick up I have a pink in my name and it has $200 in late fees no smog required selling to finish another project asking 17,500 obo Carlos 805509eighty50 Just so you now before you low ball me Brand new candy paint job Brand new chromes Brand ...
For Sale
I have a 1974 Chevy Open Road cer van for sale. The van has a 1986 L98 350 Corvette engine with aluminium heads. The engine only has 65000 miles on it. Also the van has a 700r4 Heavy duty transmission built by Monster transmission. That is a four speed automatic transmission ...
For Sale
Selling a tank off my 62 chevy truck Tank in great conditions Fits 60-66Asking $100 For more info calltext Serious buyers