For Sale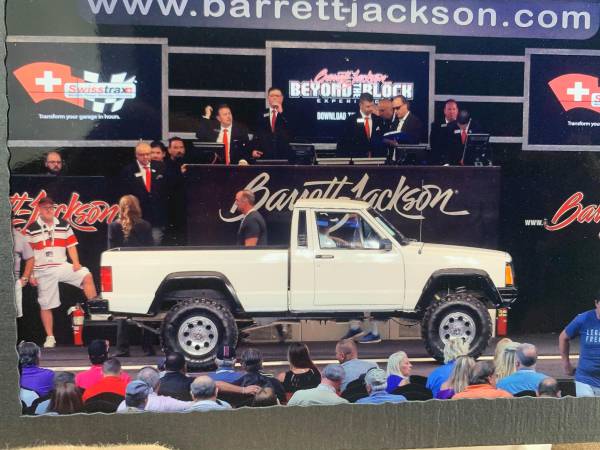 1989 jeep Comanche in excellent condition. Truly a Gem and a rare find. This beauty ran though Barrett Jackson Auction in 2017. All Documents from the auction along with auction pictures included with sale. Finished in Glacier White over a gray interior. Interior in great ...
For Sale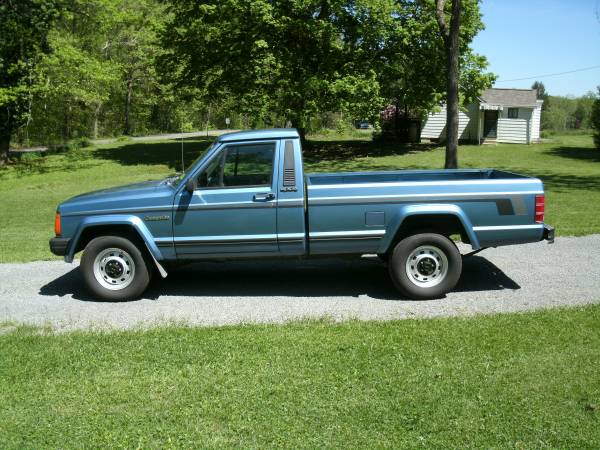 1988 jeep Comanche Truck original owner4WD Long box pickup truck, Pioneer package, 4.0 Liter, Inline 6 cylinders, Auto with Command-Trac, Rear Trac-loc Differential, Power Steering, Intermittent Wipers, Sliding rear window, Fabric Bench Seat,Gray interior, Tinted GlassTruck ...
For Sale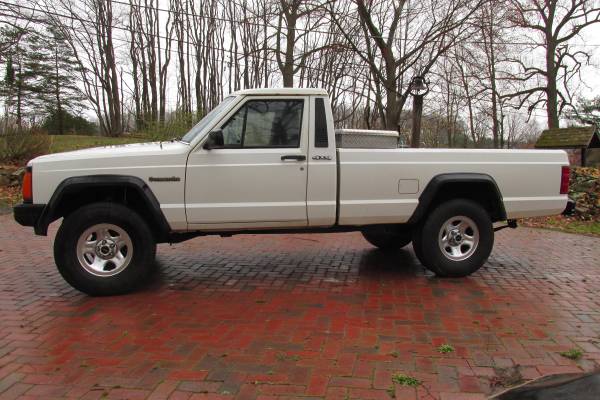 88 Jeep Comanche MJ , LOW Miles , 4.0 liter in line 6 Cylinder , Automatic Transmission , Documented 131,000 miles , 4WD , Long wheel base , 3 Lift, 31 Tires , Frame in EXCELLENT Condition , Body has a couple of wrinkles and scratches but she has NO Rust , Bench seat has ...
For Sale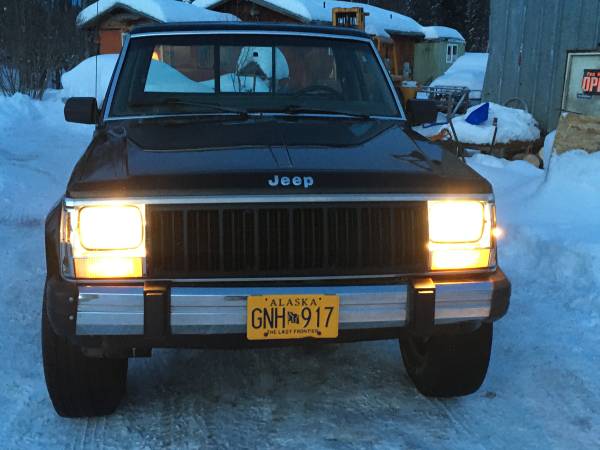 Im selling an 89 Jeep Comanche, 2.5L engine, 5 spd. man. tran. 2WD. Nice Interior, body is in great condition, has bed liner. Excellent tires-31x10.50 15. The chrome rims were taken off they were Ford rims and replaced wbetter tires. Kobalt tool box goes wtruck. Runs ...
For Sale
1989 Jeep Comanche pioneer 2wd 5 speed. Short bed Body in great shape no major dent or rust. Runs ands great. Fixed the electrical problems typical of the renix 4.0 and front breaks 3000 obo.
For Sale
Front grill from 86 Jeep Comanche. Some paint fade but intact and in good condition.
For Sale
Rear add a leafs, front coil springs, rear u bolts and front shocks for a jeep comanche lift. I installed on my old MJ for about 50 miles then went bigger. 150 takes it.
For Sale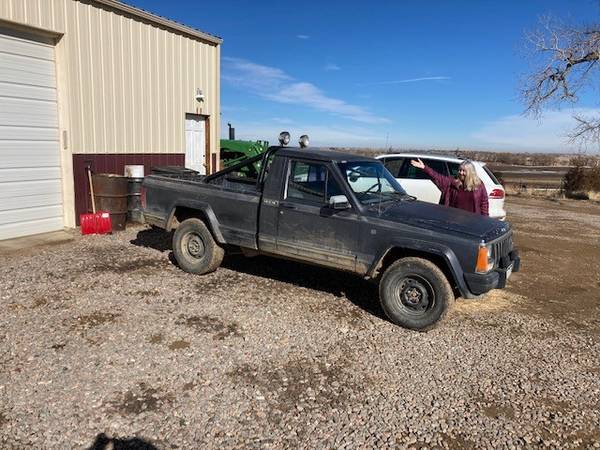 Rare 1988 Olympic Edition Jeep ComancheHad Special Badges, Factory Roll Bar and LightsUnmolested, Stock Short Bed4X4, 4.0 6 Cylinder 5 Speed Manual TransmissionFresher Engine, Clutch, etc. Runs GreatGood GlassNO RUSTCall Arnold
For Sale
Body not for sale Pulling motor, trans, and rear end... Selling anything in the engine bay as well as other non chasis parts... Tect to inquire. I can pull them or you can, all pricing negotiable. Text only please
For Sale
Barely Used Haynes Repair Manual for Jeep Cherokee years 1984-2001, also covers Wagoneer and Comanche models.Plenty of use left in this Repair Manual Located in Salisbury near Hwy-150, Hwy-152, Jake Alexander Blvd and Hwy-70 Will not ship or deliverDue to the overwhelming ...
For Sale
1987 amc jeep Comanche

Selling my 2wd jeep Comanche. In amazing shape. Runs and drives. Tags expire the end of the month. Jeep needs paint to look great but everything else is great. Message me for more details. Asking $5000 obo no low ballers! I won't take $3500! Comanche has 4.0 inline 6 with ...
For Sale
1986 Jeep Comanche 2dr Standard Cab LB

86' Jeep Comanche, project or parts truck.Rolling but not running due to parts being off. V6, 4spd, carbureted, good tires....Installed new parts: 1.5 lift springs and shocks,  steering damper, plugs, wires, air filter
For Sale
1991 Jeep Comanche 2dr Eliminator Standard Cab SB

1991 jeep comanche manual 5 speed, 132k miles.  8800 dollars or best offer.  9197382885. Best one around, Color Silver
For Sale
1986 Jeep Comanche 2dr XLS 4WD Standard Cab LB

Californian Jeep , no rust ,no wreck 。 runs great ,manual transmission Command Trac .missing a few small parts , probably before you buy it i will get it . sale it for $9000 nine thousand , not nine hundred. or best offer .
For Sale
1991 Jeep Comanche 2dr Standard Cab LB

Manual Transmission Needs bell housing and gear linkage, needs back window and front fender. It has a bent rim. If you have the time and money you would be able to get it running. It has a clean title. I am selling it for my brother he wanted to get it running but he doesn't have the time or ...